The 5*S project is a joint partnership between many of Irelands leading educational and geo spatial organisations. The combination of their knowledge and expertise provides and excellent framework from which to carry out this exciting project. Check them out below to get more information:
The Department of Geography at Maynooth University is home to the MSc in GIS & Remote Sensing, the oldest satellite remote sensing programme in the country. This Msc is fully accredited by the Society of Chartered Surveyors Ireland and is designed to provide graduates with the knowledge, skills and experience of satellite data and mapping necessary to enable them to work in the GIS and Remote Sensing industries or to apply the skills learned to a range of other working environment. Maynooth University is also home to the Irish Copernicus Relay/Academy and also a branch of the European space Agency Business Incubation Centre. This 'space' pedigree is what Maynooth brings to its role as lead of the 5*S programme.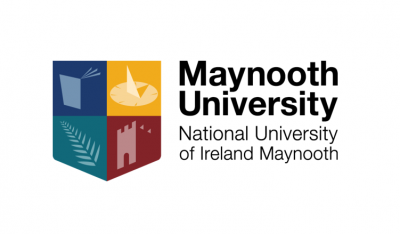 Education is one of the most fundamental and important activities in any society. For individuals, quality education enables the development of intellectual, social and cultural potential. It plays an important part in shaping people's lives, their economic opportunities, their participation in society and their view of themselves. For society, education is a means of shaping the future and equipping the next generation to face the challenges that will emerge.   [more info].
Tailte Éireann, the national mapping agency of Ireland, operates within the public and commercial interest by creating and maintaining the definitive national mapping and related geographic records of the State. The organisation has a central role to play in the economic development of Ireland by contributing to better commercial decisions, to modern government, to economic growth and delivering value to all our citizens. Geospatial data supports the government to realise its commitments to: infrastructure, housing, environment, agriculture, transport, broadband. OSi serves many different customers, with many different needs, and our ICT infrastructure has to be flexible enough to meet those needs now, and anticipate changes into the future. OSi provides geospatial web services hosted in our on-premise and cloud-based infrastructures to support our Surveying & Remote Sensing internal operations, supply the National Map data to commercial and public sector customers via MapGenie, and National Map products to public users via our online store.  In addition, we provide and maintain geospatial web services and applications as part of the GeoHive platform, the State's Geospatial Data Hub.  Our geospatial service infrastructure currently serves in excess of 200m hits per month.  The GeoHive platform and our geospatial data expertise form part of the 5*S project.
TU Dublin was established in January 2019 as Ireland's first Technological University, bringing together over 100 years of technology-based education from the Dublin Institute of Technology and the Institutes of Technology in Tallaght and Blanchardstown. TU Dublin has over 29,000 students learning across programmes in Engineering, Science, Construction, Business, Humanities, and the Arts and we have the largest portfolios for STEM and craft apprenticeship provision in the country. TU Dublin hosts Ireland's only Geospatial Surveying (formerly Geographic Science) programme where students learn to use satellite technology with a range of other tools to model and map the natural and built environments of the world. We bring this knowledge to the 5*S project.                                                           
Esri Ireland specialises in the application of geographic information systems, helping customers record where things happen and analyse why, with the aim of providing insight and helping them to make better decisions. As Esri's official point of presence in Ireland and Northern Ireland it has, since 2002, partnered with both the public and private sector to help them understand the impact of geography on their business. Recognised as one of the Best Workplaces in Ireland, Esri Ireland is part of the Esri Global Network, a billion-dollar privately held software company with nearly 10,000 employees worldwide. As part of Esri Ireland's Corporate and Social Responsibility work we have introduced the ArcGIS for Schools program to all schools in Ireland and Northern Ireland. This initiative provides free teaching and learning resources in the form of ArcGIS software, specifically ArcGIS Online and field collection apps, like Survey123. Every school which signs up to a 5*S workshop receives a free ArcGIS Online account through our ArcGIS for Schools program along with guidance and support from our ArcGIS for Schools team.
The Society of Chartered Surveyors Ireland (SCSI):
Advocate – representing the profession in the public interest
Educate – supporting a highly skills profession
Regulate – enforcing the highest standards for the benefit of the public, consumers and SCSI members.
With over 5,000 Members nationwide, SCSI's network of professionals are helping to support the 5*S Space, Surveyors and Students programme through the voluntary involvement of our Members in delivering the programme in schools around the country.  SCSI also play a key role in raising awareness of the programme among professionals, students, teachers and parents through our promotional, information and marketing materials, campaigns and activities.